Coming October 16, 2020!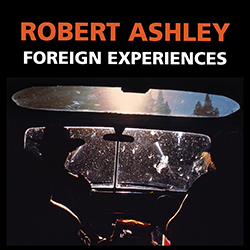 Featuring: Sam Ashley, Thomas Buckner, Marghreta Cordero, Tom Hamilton,
Jacqueline Humbert, Joan La Barbara, Amy X Neuburg and Robert Ashley
Recorded at the Hebbel Theater, Berlin, on May 12, 1995
Released in 2019


Featuring: Gelsey Bell, Amirtha Kidambi, Brian McCorkle, Paul Pinto, Dave Ruder, ALiza Simons.
Music Director: Tom Hamilton
Recorded at the Kitchen on Feburary 16, 2019.


A repressing of the original LP from 1979.

Forced Exposure is our exclusive distributor for CDs, LPs and digital.
Individual orders should also be made through Forced Exposure.
Books may be ordered direct from us. Please just send an email telling us what you want. We will send a pro-forma invoice and request payment by check or PayPal.
If you are in the E.U. please order from Metamkine or Soundohm, who work with Forced Exposure.
Lovely Music, Ltd.
260 West Broadway
New York, NY 10013
mimijohnson (at) lovely (dot) com

Site updated: August 28, 2020